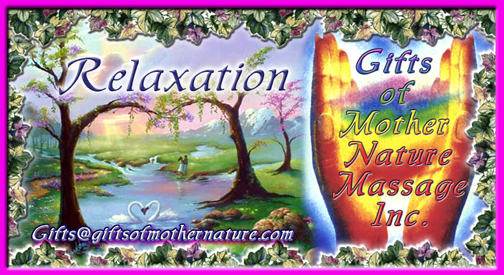 Relaxation stress Reduction
1 hour

This massage promotes health
and relaxation by relieving
muscle tension and improving
circulation. The muscles
throughout your body begin
to systematically relax with the
rhythm of the massage. As you
relax, your brain will receive
signals to trigger the release of
chemicals that reduces stress
and produce feelings of wellbeing.
The therapist uses several types
of strokes light, gentle, gliding
strokes, kneading the muscles,
compression and percussive
movements along with a gentle
stretching of the body to achieve
this end. A scented massage oil
of your choice is used.


Raindrop Therapy
1/2 hour
Drops of Aromatherapy essential
oils are warmed and dropped on the
spine. The oil is then massaged into
the back. Increases energy levels
and helps with relaxation and can
also reduce back pain.

Rose Petal Massage
70 minutes
Take time to stop and smell the
roses. Immerse yourself in a total
relaxation experience. Your
massage begins with you being
cocooned in a warmed comforter,
breathing in the sweet smell of roses.
A exotic blend of warmed rose,
sandalwood and ylang ylang
essential oils are massaged into
the body. Makes your skin silky
smooth. Feel like your floating on a
cloud, as all your stress melts away.
Heated Stone Massage
11/2 hours
Smooth polished Basalt Lava stones
are heated with essential oils and
then placed on the body. The body is
then massaged with both hands and
warm stones. This is a luxurious and
relaxing massage, creating harmony
and a positive energy flow. Some
benefits are: Stimulates the Circulatory
system. Increases range of motion.
Improves the metabolic rate.
Detoxification of the body. Relief
from temporary back and neck pain.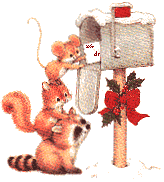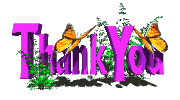 Come Back Again
Kathie Lottman-Brown, LMT
MM11949
813-571-1671
813-263-6132
Fax 813-571-1693
209 South Moon Ave Brandon, Fl 33511