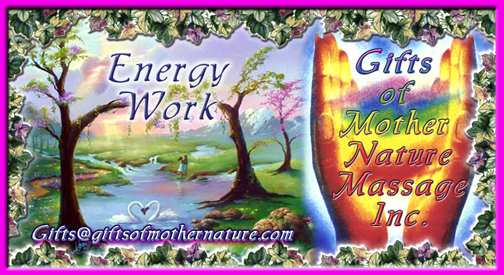 Reiki
Reiki Session attunements
Reiki is a Japanese word meaning
"universal life energy". This energy
is used to help the body to heal on
all levels - physical, mental, emotional
and spiritual, and become free of
blockages. Reiki clears and heals
the energy pathways, allowing the
life force to flow in a healthy and
natural way.

Chakra Balancing Session
There are seven major energy
centers called Chakras on the body.
It is important to keep the Chakra
open and increase our energy flow.
The more energy we let flow, the
healthier we are. Illness in the
system is caused by an imbalance
of energy or a blocking of this flow
of energy. The therapist moves from
one Chakra to the next until the
blockage is removed and the
flow of energy is increased to the
entire body. Giving a sense of
peace and renewed energy.
Therapeutic Touch Session
The goal is to facilitate the
integration of the body, mind
and spirit. What is manipulated
is the energy field surrounding
the body, not the body tissue
itself. The hands are used to
focus and direct the energy to
restore balance and wellbeing.
Promotes relaxation, reduces
pain and can accelerate the
healing process.

Crystal Healing Session
Various crystals are put along
the meridians of the body to
unblock energy flow, thus
promoting a sense of balance,
energy and peace.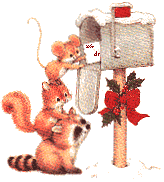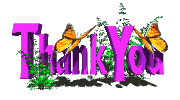 Come Back Again
Kathie Lottman-Brown, LMT
MM11949
813-571-1671
813-263-6132
Fax 813-571-1693
209 South Moon Ave Brandon, Fl 33511